Affordable bed bug
Royal Oak
 Michigan
Michigan's #1 Bed Bug Exterminator
Have a Bed Bug Problem? 
Call Today!
We are so confident in our approach to eliminating bed bugs that we are the only Michigan bed bug company to offer a 6-month warranty on all bed bug extermination services!
Get the Best, Most Affordable Bed Bug Extermination Service at Royal Oak!
Are you suffering from an annoying bed bug problem, which is possibly giving you sleepless nights? At Royal Oak, we have the best bed bug removal service – backed by a 6-month warranty, to help you. We have the best and most experienced bed bug exterminators having the necessary equipment, knowledge as well as resources for putting end to your pest concerns as fast as possible.
Why Give Us a Call?
Bed bugs are very annoying pests that refuse to go away. Our years of experience in the industry have taught us that these smart pests go away for the time being after an extermination service, only to resurface weeks or months later. This is where we can help.
Our exterminators have advanced knowledge as well as state-of-the-art tools and technologies to detect the sources of the problems. Thus, we are able to exterminate the bugs, detect their breeding ground, destroy their eggs and seal all those spots where they can infest or are infesting already. This puts an end to your bed bug issues over the long term.
We offer residential, industrial, and commercial bed bugs and other pest removal services in the city of Royal Oak. Our exterminators possess a total experience of around 30 years, and thus – no matter what kind of bed bug or pest problems that you might be facing, we can help you out easily.
All over Royal Oak, Bed bug infestations have become a matter of concern – for homeowners as well as for owners of businesses and establishments. There is a general lack of knowledge in the public in general as well as a lack of expert pest control professionals in the city, thus contributing to a rise in the pest problem. With our assistance, early bed bug identification and removal can be possible for you effectively.
Our professionals are able to deal with bed bugs of all shapes, sizes, and appearances, from all spots in your home. Whether under the mattress, under the woodwork, or in other places – such as behind the insulation, we can detect and exterminate them with a variety of methods.
Eco-Friendly Methods and Useful Advices
Our professionals use only eco-friendly methods, such as steam heat, vacuum, warm water, eco-safe cleaners and pest removal solutions etc, in order to adhere to the Environmental Safety standards and policies that are present as well as to ensure that there is no health risk for you, or kids, pets and elderly people in your home or business – if any.
We have been helping clients eliminate bed bugs throughout Michigan for over 30 years!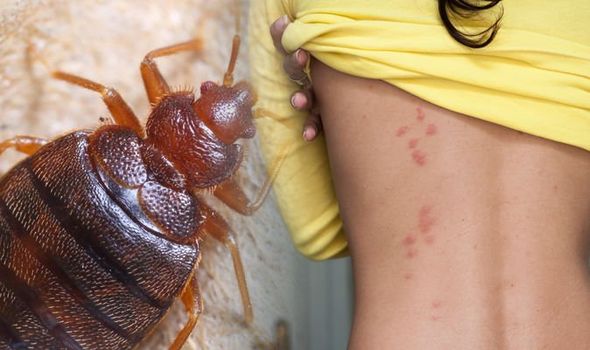 Residential Pest Control
Helping our customers with residential pest control services, click here to learn more
commercial Pest Control
Whether you own a restaurant, office building, or a property manager, we got your business covered!
Integrated Pest Management
Place pest control on auto-pilot. Let our experienced team manage your pest control needs.
Affordable Services
Are you tired of being overcharged by professional bed bug removal agencies that exist throughout the Royal Oak city? You will find our services a pleasant change, given that we are one of the most affordable bed bug removal companies around.
Unlike other agencies, we offer you a written estimate up front and have no hidden expenses. What we charge upfront after a free-of-cost inspection is what you are supposed to pay once the services are over. Our process starts in a simple way. 1 – 2 members of our team carry out an inspection of your area, determines the extent of removal work that is supposed to be done, and offer you a no-obligation quote. Once you compare it with quotes from other agencies, you can hire us and have your bed bug issues vanish quickly. We are confident about the services offered by our exterminators, and that is why – we are not scared to offer assistance with a warranty.
Are bed bug bites dangerous?
Give us a call now and schedule an inspection. Do not wait for your bed bug problems to snowball and get bigger. We can help you easily, and affordably, as well as very effectively. We are one of the best bed bug removal agencies at Royal Oak! Hire us to see what we mean!
You can find bedbugs on your clothes, bed, pillows, and mattresses. They can cause rashes, allergic symptoms, and itching on your skin. You may also experience red pumps or welts within a couple of days after a bedbug attack. Furthermore, bedbugs can result in loss of sleep and stress. The treatments may vary depending on your skin condition. Call our bed bug Royal Oak experts!
Very professional, efficient, and responsive. I reached out to Don and he was at my house within 24 hours. Went above and beyond and took care of our issue immediately. Don was very personable and I would recommend him to anyone. Although, I truly hope to never see Don again, I know if such an issue were to ever occur again, the only person I would call is Don at Hi-Tech Pest Control. Do not go anywhere else. No better service.
I was very pleased with this company and so happy that I found them. I appreciated my consultation being free and I was able to get next day service. Thankfully for this company I am able to sleep better at night. I highly recommend Hi-tech pest control.
Really happy that I called this local business for my fly infestation. All sorted. Turned up as planned great service not a fly in sight now. Would recommend this business.
Called this company less then an hour ago for a service in my home and they were here within 25 min. The tech that showed up was so kind and so helpful with everything. He was able to explain why he thinks we were having this problem in our home. He explained what he would be doing to get rid of my issue. I also set up a monthly servicing! Their prices are beyond reasonable and I am so happy with the service they performed today! Thank You Guys so much!
The team is lovely to deal with, everyone is extremely helpful. Any further questions I had after spraying was done was answered. And the guy who sprayed was super lovely!
Hi Tech is always super responsive and their solutions work every time. Even were able to schedule me same day. Professional and knowledgeable! I don't plan on using any other company for pest control!
Reliable and trustworthy. They came all the way over to my house, found no evidence of infestation, and charged us nothing. That was cool.
As a landlord, finding honest and decent pest control service can sometimes be a huge headache! After the visit and service received today, I will be using Hi-Tech Pest Control for all of our pest control needs. They were honest, fair with pricing, and they were able to come faster than any other pest control company that we called, including those "big name" companies. I will no longer be using any other pest control company and would recommend their service to anyone!!
Hi-Tech Pest Control is amazing. Any time we have any issues they come quickly and take care of it. Working with us to solve the issue. The staff is extremely professional and nice. Reasonably priced for the level of service you get for bed bugs in Royal Oak.
The early identification of bed bugs can be the difference between a bed bug problem being minor or severe. Our Bed Bug Royal Oak Early Identification guide can help you figure out whether you have a bed bug infestation or another problem.
Attraction - What attracts bed bugs?
Bedbugs hide in mattresses, pillows, and beds that can suck blood. A warm climate is the main reason for attracting them.
Color - What color are bed bugs?
The unfed bugs are more brownish in color and fed bugs have a reddish brown color
Eggs - What do bed bug eggs look like?
Bedbug eggs are milky-yellowish-white in color and are very small in size.
Food - What do bed bugs eat?
Bedbugs feed on blood like mosquitoes causing itchy bites. They can survive up to a year without feeding.
Disease - Do bed bugs cause disease?
Bedbugs don't transmit or spread disease and cause minor problems on the skin that are treatable easily. 
Behavior - What is typical bed bug activity?
Bedbugs feed on humans while they sleep that will bite the skin resulting in itching and other problems.
Body - What does a bed bug's body look like?
The shape of Bedbugs is typically oval that has three segments such as beak with three segments, a four-part antenna, etc. They have wings but don't fly.
Size - How big are bed bugs?
Although Bedbugs are small, they depend on their current stage in the life cycle. The adult bugs will have an apple seed shape.
Are You Looking for an Experienced Bad Bug Exterminator in

Royal Oak

MI?
Book An Online Appointment
Service Areas Include: Novi MI, Troy MI, Bloomfield Hills MI, Birmingham MI, West Bloomfield MI, Bloomfield MI, Royal Oak MI, Southfield MI, Lincoln Park MI, Farmington Hills MI, Northville MI, Walled Lake MI, Farmington MI, Wixom MI, Milford MI, Livonia MI, Dearborn MI, Plymouth MI, Canton MI, Dearborn Heights MI, Auburn Hills MI, Clarkston MI, Taylor MI, White Lake MI, Oakland MI, Pontiac MI, Oakland County MI, Berkley MI, Ann Arbor MI, Keego Harbor MI, Westland MI, Ypsilanti MI, Ferndale MI, Commerce MI, South Lyon MI, Commerce Charter Township MI, Waterford MI, Highland Charter Township MI, Brighton MI, Rochester Hills MI, Beverly Hills MI, Franklin MI, Grosse Pointe Woods MI, Madison Heights MI, Jackson MI, Orion MI, St Clair Shores MI, Sterling Heights MI