Rat Exterminator Services in MI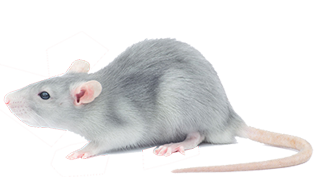 Do you have problems with rats? Contact our pest control experts servicing Michigan communities near Troy and beyond!
The rat is an extremely common rodent plaguing Michigan residents. It also happens to be one of the most unsanitary. While there are many different types of rats, the most common variety of rat found in Michigan are roof rats. Need more facts about rats? Hi-Tech Pest Control has you covered!
We are so confident in our approach to eliminating bed bugs that we are the only Michigan bed bug company to offer a 6-month warranty on all bed bug extermination services!
What do rats look like?
Rats are black or brown in color and can grow to be over 40 centimeters long! They are characterized by their smooth fur and their long tail, pointed nose, and large ears and eyes.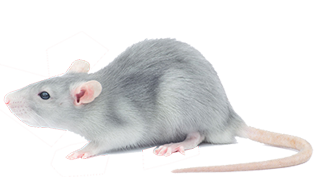 What is common rat behavior?
Rats are excellent climbers and are highly adaptable. They typically nest inside and under buildings and are often found in the upper parts of structures, or in places such as trees, roofs, attics, and rafters. Occasionally, you can find these rodents nesting in piles of rubbish or wood on the ground. Rats are nocturnal rodents that feed on fruits and nuts. However, they are omnivores, so they will eat whatever is available, including meat, grain, and tree bark. They are also very quick to reproduce and do so four to six times a year. Within just one year, a female rat can produce up to 40 babies! Rats are known to spread diseases through bites, contamination, physical contact, or by fleas that are feeding on them. These fleas can transmit serious diseases from rats to humans. The rat can also spread food poisoning by contaminating food or food preparation surfaces. You can also get Trichinosis by ingesting the under-cooked meat of animals that have previously fed on an infected rat. These rodents can also transmit rat bite fever to humans due to the bacteria in their mouths. Another reason to take caution if a rat infestation is suspected is the threat of Hantavirus pulmonary syndrome, or HPS, which is transferred by the inhalation of rodent urine.
How do I know I have a rat problem in my home?
Rats are most commonly discovered by the actual sighting of the rodents. They also leave 12 to 13 mm droppings, characterized by their pointed ends. Additionally, rats leave a greasy film along surfaces, which occur when the rodent deposits the oils in its fur along an edge. They also leave behind nests.
How do I get rid of rats? Is getting rid of rats easy?
Since rats are known to spread disease, it is best to contact your local pest exterminator. Preventative measures include sealing all entryways in walls, eaves, and the roof, trimming all tree branches so that they can't climb, and making sure that all windows and doors are screened.
Helping our customers with residential pest control services, click here to learn more
Whether you own a restaurant, office building, or a property manager, we got your business covered!
Place pest control on auto-pilot. Let our experienced team manage your pest control needs.
Learn more about common bed bugs including spiders and ticks. Hi-Tech Pest Control has a wide variety of commercial Integrated Pest Management programs. We also offer residential IPM programs to fit your preventative pest maintenance needs. Call us at 248-569-8001 to start your Integrated Pest Management program today! From Pest Heat Treatments to Chemical Pest Treatments, we are your one-stop source for pest maintenance. Whether it crawls, flies, bites, or destroys — no matter how in-depth your pest problem is, Hi-Tech Pest Control can solve it! We pride ourselves on doing the jobs those other guys can't do. Plus, with a 6-month money back guarantee and a free inspection, you have nothing to lose. Call Hi-Tech Pest Control today at 248-569-8001 to schedule your free inspection!
We are so confident in our approach to eliminating bed bugs that we are the only Michigan bed bug company to offer a 6-month warranty on all bed bug extermination services!
Hi-Tech Pest Control
248-569-8001
39111 Six Mile Rd 
Livonia, MI 48152
Monday – Sunday 8:30am to 10:00pm
Service Areas Include: Novi MI, Troy MI, Bloomfield Hills MI, Birmingham MI, West Bloomfield MI, Bloomfield MI, Royal Oak MI, Southfield MI, Farmington Hills MI, Northville MI, Walled Lake MI, Farmington MI, Wixom MI, Milford MI, Livonia MI, Dearborn MI, Plymouth MI, Canton MI, Dearborn Heights MI, Auburn Hills MI, Clarkston MI, White Lake MI, Oakland MI, Pontiac MI, Oakland County MI, Berkley MI, Ann Arbor MI, Keego Harbor MI, Westland MI, Ypsilanti MI, Ferndale MI, Commerce MI, South Lyon MI, Commerce Charter Township MI, Waterford MI, Highland Charter Township MI, Brighton MI, Rochester Hills MI, Beverly Hills MI, Franklin MI, Grosse Pointe Woods MI, Madison Heights MI, Jackson MI, Orion MI, St Clair Shores MI, Sterling Heights MI